Writing, a skill that is often taken for granted, but is used more than you notice plays a vital role in communication. From posting on Twitter to writing an email, we engage in writing at varying levels everyday. What we don't realise is how important writing skills are for completing academic qualifications. It is the magic that turns your knowledge into evidence.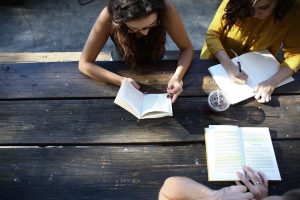 Academic writing is not about sounding formal. It requires learning to write with structure and references and build a good intellectual physique. It is a skill that needs to be learnt and practiced. Good Academic writing helps to:
•  Prove a point
A good academic writer should analyse facts, present arguments and prove the point using professional language. It is the key for converting research findings into facts. The writer should have the ability to present the data, draw conclusions supported by theory and technique.
•  Convince the reader
When writing an essay or an assignment report, you should be able to present your facts clearly in a way that the reader can understand without spending hours reading it. This is where structure plays a vital role. The ability to present facts in an organised manner is a skill that needs to be learnt.
•  Form objective opinions
Anyone can write, but not many can present facts objectively. The difference between good academic writing and poor academic writing is the ability to think critically and present an objective opinion. Writing is the only window for the marker to assess your thoughts.
•  Display originality
To be a good academic writer, you need to display originality in your writing. Even if you are referencing to others work, you need to have the skill to interpret it and critically evaluate it using your own words. You should be a good evaluator and an interpreter and not a describer of others work.
Regardless of your study discipline, academic writing helps you to build arguments, communicate ideas and partake in a scholarly conversation. It is a skill that you need to master to make the most out of your academic qualification.
Qualifi is now offering a free academic writing course for all registered students and centres (a £500 value).